PSYCHIC MEDIUM BRENDA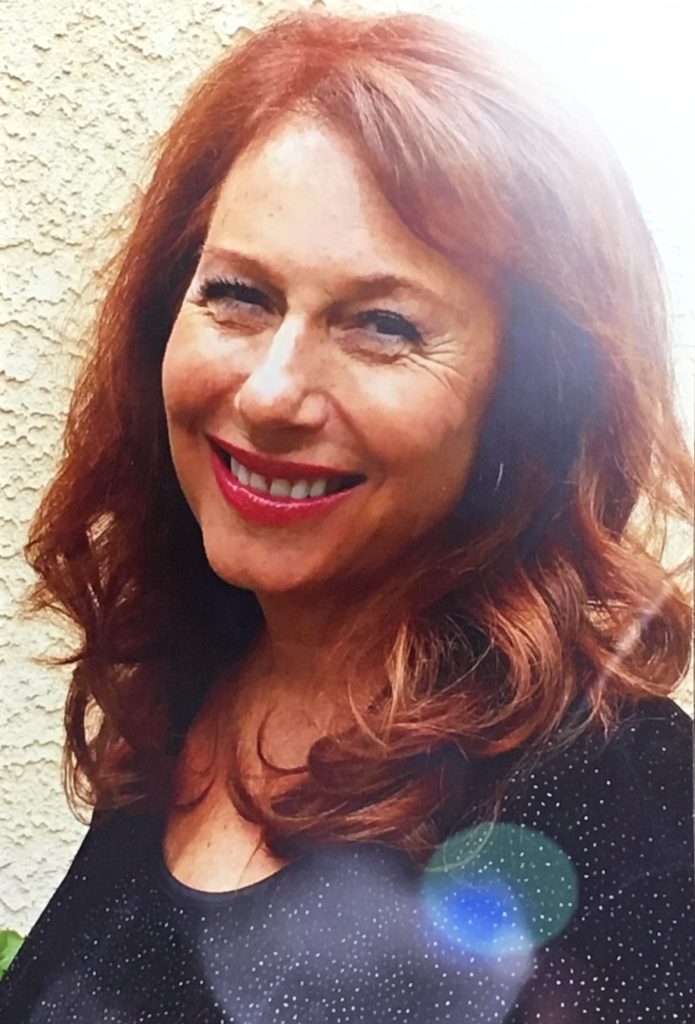 Connect With Your Loved Ones
Brenda is an internationally recognized psychic medium and medical intuitive who has been communicating with spirits for many years. Fluent in the language of the spirit world, Brenda has helped clients confront their fears and secrets and embrace the truths that bring increased light, love and healing into their lives. Brenda has helped clients throughout the world transform their lives.
Brenda has clients who are renowned psychics, spiritual leaders, celebrities, CEOs and regular everyday people. She will provide you with clarity, guidance, comfort, and detailed information about your deceased loved ones. She possesses intuitive abilities which allow her to see the past, present, and future events of a person by tuning into the spiritual energies and vibrations around that individual.
Brenda has the ability to connect between the physical and the spiritual world. Brenda has a direct and no nonsense approach to her readings. She provides direct answers and accurate feedback. Talking with her is like talking with a friend.
All mediums are psychic, not all psychics are mediums. Brenda receives her information from a variety of sources including directly from loved ones who have passed, Angels, Ascended Masters, the Sirian Council and spirit guides. Brenda acts as a bridge (conduit) between the client in the physical world and the spirit world.
Brenda possesses all the psychic senses
*Brenda is Clairvoyant; she sees spirits in the spirit world and the images shown to her by the spirits. Brenda can hear them telepathically. Spirits will literally speak and hold conversations with her.
*Brenda is Clairsentient; she can feel a spirit's emotions, as well as pains or injuries they experienced while in their physical body. She can also sense spirit's personalities.
*Brenda is Clairambient; spirits will impress onto her a particular odor or aroma that is particularly symbolic for them.
Brenda's gifts help her clients by connecting them with their departed loved ones. During these sessions, clients report a sense of closure and healing. All of her clients are referrals or repeat clients.
Brenda has a special affinity for animals. She is both a pet medium and a pet psychic. Brenda can communicate with your living pets as well as your past loved animals. This aspect of her readings is a particular favorite for her and her clients.
Spiritual Counseling
A spiritual counseling session is for people who seek clarity and insight into their life's journey. Brenda's clients say that their sessions with her bring healing, clarity, and a clearer perspective. Brenda will provide you with guidance directly from your spirit guides about life issues, and health concerns.
Brenda takes life coaching to a whole new level with her gifts as a psychic. Brenda incorporates her wide range of spiritual studies into her coaching to help you regain balance in your life, get new direction, and to help you through difficult times along your path. Whether you are a newly divorced mom who needs a boost of self-esteem and support, you're facing a move, a new job, trying to figure out your college career plan, or just need to get some balance in your life, Brenda can help provide insight from all sources.
"My life's journey has led me to many teachers, through many challenges and obstacles that have shaped my spiritual outlook."
A psychic medium, intuitive counselor, spiritual teacher and meditation coach, Brenda receives information in the form of sight, sound, taste, smell and touch. She has studied with Lisa Barrett, Pat Collins, Pema Chodron, Debbi Ford, Esther Hicks, Thomas John, Byron Katie, Eckhart Tolle, Denise Linn, Kim Russo, Robert Holden, Brene Brown, Sandra Anne Taylor, Brian Weiss MD, Lisa Williams,, Marianne Williamson, Deepak Chopra, Louise Hay, Brian Weiss, Judith Orloff, Caroline Myss, as well as other renowned international psychics and mediums.
In her practice as a psychic medium, Brenda will help you become physically and spiritually healthier.
"My passion is helping others on their journey and helping them connect to their loved ones who have passed. I have been successfully helping and inspiring others from all walks of life for over thirty years."
Psychic Reading Parties
Entertainment for Private Parties, Corporate Events, Bridal Showers, Weddings, Trade Shows, Retail Promotions, Bar/Bat Mitzvahs, Wedding Parties, Baby Showers, Bachelorette Parties, Christmas Parties, Birthday Parties, New Years Parties, Gallery Openings, Family Parties, trade shows, workshops, retreats, conferences, seminars, and events.
Parties and gatherings are an excellent way to experience the power of psychic readings, and they are so much fun!

Psychic Reading Parties are hosted by you. You have your friends and loved ones confirm their desire for a consultation. These consultations are provided one on one in private. The fee is based on the length of readings, the number of confirmed participants, and the distance traveled.
Brenda is well known for her detailed and accurate readings. Brenda offers individual and family readings in person, by phone, or by Zoom conference. You can get a telephone reading from anywhere in the world. Distance is no obstacle. Telephone sessions are just as accurate as face-to-face sessions. Distance does not affect the clarity of the reading.
Appointments
Can be in-person, by FaceTime, Phone, Skype or Zoom.
To schedule a session or to purchase a gift certificate, please contact:

Brenda Cox
310-774-7741

Email: psychicmediumbrenda@gmail.com
Instagram: @psychicmediumbrenda
Sessions may be recorded by the client.
All communication between Brenda and her clients remains strictly confidential.
Terms and Conditions: A reading is not a substitute for advice from a licensed professional, such as a lawyer, doctor, psychologist or financial advisor. I provide no guarantees or implied warranties and I am not responsible for any interpretation made or action taken by the recipient. You must be 18 years or older to receive a reading or have parental permission.
Copyright © 2020 Psychic Medium Brenda